Bye, Bye Cable TV - Cutting the Proverbial Cord
A few weeks ago I did what some might deem impossible or unthinkable: I cancelled cable TV. In retrospect it was long overdue.  With today's technology and high speed internet connections, I can watch most of my favorite shows on-demand with little or no extra cost. Ditto for movies, news, and even some sports.  In the following guide, I will tell you how I did it, the cost savings and my impressions so far.  
Pre-Cord Cutting Setup - Our house has two TV's.  A 42" LCD coupled with a soundbar/subwoofer on the main floor and a 50" DLP with 5.1 surround sound in the basement.  The TV on the main floor has a DVD player and in the basement we have a DVD player and Xbox 360.  We also have been subscribers of Netflix's 2-disc-at-a-time plan for years and use their streaming service to watch movies on the Xbox.  Our traditional TV package that we had for the past year was from AT&T's U-Verse.  A great feature of U-Verse is Total Home DVR, which allows recorded shows to be played back on any TV in the house.  Our channel package for U-Verse was U200, which was a pretty good mid-tier option that included all the channels we watched (and more) with most channels in HD.  The pricing for the U-200 package is$69/month (effective Feb 1, 2011).  We have kept our internet through U-Verse: the 6 mbps package, for $40/month.   Before I made the call to cancel the U-Verse TV, I put together the following products and services for a seamless transition.
Antennas Direct DB4 Multi-Directional HDTV Antenna
 $45/ONE TIME - (Official Site, Amazon) - An antenna hooked up to your TV's still allows you to get all of your local channels, over the air, for free, the good ol' fashioned way.  Lucikly, my attic was already wired with coax cable from a previous owner who had satellite. This allowed me to easily split the antenna signal to both TV's in the home without running extra wires.  To my surprise, all of the local HD channels look better when received over the air than they do on AT&T or Comcast.  However, a HUGE disappointment is that the local CBS station (channel 2-Chicago) doesn't come in at all.  Doing some research online, it appears a lot of people in the Chicagoland area experience the same problem.  Once the snow melts and the weather gets warmer I may attempt to mount the antenna outside on the side of the house towards the transmitter.
Roku XDS
$100/ONE TIME - (Official Site, Amazon): If you haven't heard of a Roku box then you should check it out.  It's a set-top box with built in wireless that allows you to stream video and audio content on-demand to your television.  The most popular channels are Netlflix, Hulu Plus and Amazon On Demand (see descriptions below). Like plenty of other devices, you can stream Netflix, in addition to other popular "channels" such as MLB, NBA, Pandora, Youtube, Roku Newscaster, Mediafly, TWIT, and Revision 3.  Roku is always adding new content channels and their continued success is going to hinge on their ability to lock up more quality content deals.
Hulu Plus
$8/MONTHLY - (Official Site): You are probably familiar with Hulu but Hulu Plus is their premium service that recently came out of beta.  While regular Hulu only allows you to watch content in your browser, Hulu Plus allows you to watch content on the Roku Box, iPhone and iPad (other devices, including support for the Xbox 360 and Android-based devices are in the works).  Compared to its basic counterpart, Hulu Plus allows you to access full seasons of shows such as the entire Arrested Development series, every season of 30 Rock, etc.  One drawback is that some content that is available on Hulu is not available on Hulu Plus.  Summing it up, Hulu Plus allows my wife and I to keep up with most of our shows from NBC, ABC, and FOX.  (CBS is not affiliated with Hulu and sadly there is no CBS channel through Roku.)
Netflix
PRICE VARIES WITH PLAN/MONTHLY - (Official Site): Everyone is familar with Netflix's red envelopes and most probably realize that select movies and TV shows can be streamed to hundreds of devices including set-top boxes, DVD players, TV's and game consules.  Although new releases are noticeably absent from Netflix's streaming catalog, there are some decent movies and TV series worth watching.  This combined with getting physical discs delivered in the mail fills our movie fix just fine.  Although Netflix's monthly pricing increased earlier this year, they now offer a streaming only plan for $8/month if you don't want to receive any DVD's by mail.  Now that Netflix has distribution nailed down, it seems they are moving towards more content deals, such as offering new episodes of SNL a day or two after they air.  I would expect them to ink more deals like this in the future. 
Xbox Live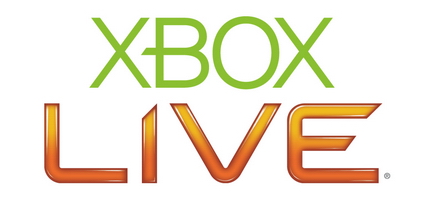 $60/ANNUALLY - (Official Site, Amazon): Xbox Live might just seem like an expensive online gaming platform but they have really come a long way the past several years to offer quality content through partners and their own store, the Zune Marketplace.  Zune allows you to purchase and rent movies and TV shows (similar to the Amazon Video On-Demand service offered on Roku).  Xbox Live also offers Netflix streaming and has long been rumored to get Hulu Plus (hopefully this means I can drop the standalone Hulu Plus monthly subscription since it will be included in the Xbox Live price).  A rather new, but interesting feature of Xbox Live is ESPN3, the sports giant's solution for streaming and on-demand sports content.  While I'm not a huge college sports fan, ESPN3 offers dozens of games either live or on-demand.  There are also clips from other ESPN shows (but no full version of Sportscenter yet.)  I would consider ESPN3 still a work in progress but the intial version looks very promising.
Cost Savings Breakdown 
U-Verse Costs (Pre Cutting the Cord) 
  U-Verse U-200 Package - $70/monthly 
  HD Technology Fee - $10/monthly 
  HD Premier Fee -$5/monthly 
  Additional Receive - $7/monthly 
Total: $92 
One Time Costs to Make the Transition 
  HDTV Antenna - $45 
  Roku XDS - $100 
Total: $145 
Monthly Reoccurring Costs (Post Cutting the Cord) 
  Hulu Plus - $8 
  Netflix - $15 
  Xbox Live - $5 
  Amazon / Zune / Redbox Rentals - $12/month (estimated)
Total: $40 
Time to Make Up One Time Costs: 4 months 
Monthly Savings Thereafter: $52 
* As I mentioned in the beginning, I was already paying for Netflix and Xbox Live before I cut cable so really my true savings by cutting cable is $72/month.
** All prices have been rounded up to the nearest whole dollar for simplicity's sake. 
How It's Going So Far - We are now about a month into no cable TV and all Hulu/Netflix/Amazon On Demand/Xbox and we haven't looked back.  We didn't watch a ton of TV before we cut our cable and watch less now.  Yes, we have less content to chose from but we still are able to watch most of the shows we did before.  We have started to use one of the queues in our Netflix account just for TV series on DVD and we are currently catching up on past seasons of shows we just started watching.  The TV series on DVD in addition to Hulu Plus has been taking up most of our viewing time.  We were never big movie-on-demand people with cable but surprisingly we have already bought several movie rentals through Amazon Video-on-Demand on the Roku box and Zune on the Xbox.  Amazon runs daily movie rental specials and some choices aren't that bad.  FOX and NBC have been great to watch football on over the air but since I don't get CBS I have been forced to stream games through my laptop's HDMI port through not-so-legal sources.  A DVR system is noticeably absent from our setup but its not too significant since most of what we watch is streamed on-demand.  The potential cost savings of cutting our cable and watching TV through alternative methods was never the primary motivating factor for doing it.  Don't get me wrong, its great to save a good chunk of money each month by ditching cable but it was more about the dissatisfaction of paying a lot of money for a service that we really didn't use that much anymore.
Thanks for taking the time to read it and hopefully you found it informative enough that it wouldn't be so scary taking the leap yourself.  This type of change may not be for everyone but as technology progresses it is going to be easier and easier.  Please leave comments below to let me know what you think and if you any other tips and tricks you would like to share.
I have included some links of resources that I have found helpful when cutting the cord.  Let me know if I have missed anything. 
Roku Channel Database - Listing of all available Roku channels.  Includes some that are publicly advertised or that are in testing
Clicker - What specific services you can watch your favorite shows on.
AntennaWeb - Digital antenna installation and buying guide.
Cord Cutters - GigaOm - Video series detailing everything related to cutting the cord.
Hacking Netflix - Netflix news, tips and tricks.
Instantwatcher - What titles are available on Netflix streaming and when they are expiring.
cablecutter reblogged this from iamryfly
iamryfly posted this
Short URL for this post: http://tmblr.co/ZXBDRy2jFIIy